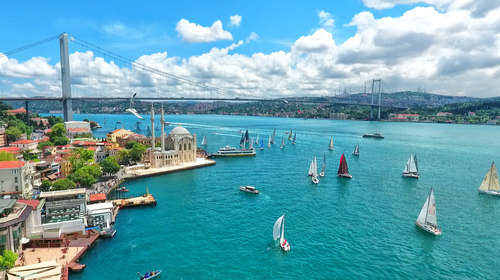 1/2 day layover Tour
5 Hours
Professional Driver
Guidance Service
Free Cancellation
Online Reservation
24/7 Call Center
Starting from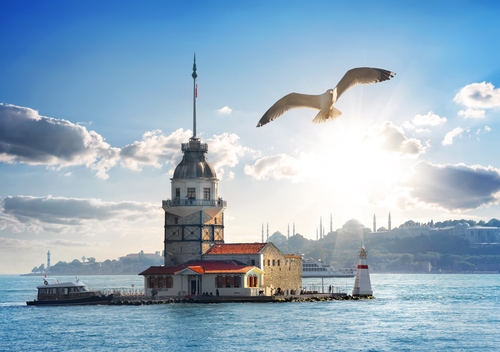 Full Day Layover Tour
10 Hours
Professional Driver
Guidance Service
Free Cancellation
Online Reservation
24/7 Call Center
Starting from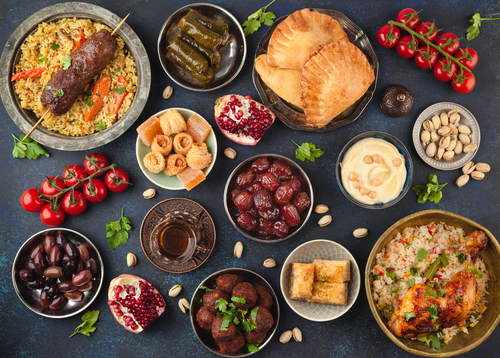 Istanbul Culinary Tours
6 Hours
Professional Driver
Guidance Service
Free Cancellation
Online Reservation
24/7 Call Center
Starting from
Our company provides services directly from Istanbul International airports. Maximize the value of your layover time with city tours with boarding tour specialists, your own local tour guide and driver. The itineraries for accommodation trips are specially made according to the length of your stay, and our professional tour guides and drivers are extremely adaptable.
We serve every day all year round. Our departure depends on the length of your stay. The duration depends on your flight details. We have chosen Istanbul or Sabiha Gökçen Airport as our meeting point.
6h Layover tour
With a long layover, you can get an excellent opportunity to get a taste of a destination that you have not been to before. For at least six hours or more, there is no reason not to leave the airport and take a free mini-vacation. While some airlines, such as Turkish Airlines, offer passengers free Istanbul tours, these are usually large group tours by bus. This is not our style, and we prefer to jump on public transport or a taxi, then we do our own thing, we recommend that you do all this on a trip to Istanbul.
Our company offers a special layover tour package for all Istanbul city tours from the airport and hotels. Many transit travelers prefer accommodation tours to experience the ancient sights of Istanbul.
The short journey gives you instant access to nearby cities. Instead of sitting at the airport and waiting for your next night, you can immediately get into a private car.
Turn your boring vacation into culturally rich events with a variety of things the city has to offer. A stay of several hours will be convenient for exploring nearby places and returning to the airport on time.
What services does our company provide?
- Pick-up from the airport or hotel at a certain time.
- City tour plan that can be expanded according to your convenience.
- Personalized tour guide travels with you.
- Complete the tour idea before booking the shuttle, so you can be sure that you will be back at the airport in time for your next entitlement.
- Link covering the maximum destination in your travel plan.
- Hassle-free booking to make your trip comfortable.
- 24X7 customer service to answer all your questions during the trip.
Full day layover tour
Our company is a point specializing in city tours from Istanbul airports and hotels entirely for transit travelers. We believe that it is a great way to spend your precious time instead of sitting at the airport for long hours. Istanbul, one of the most lively cities in the world, has a lot to offer to turn a painfully boring holiday into a cultural and fun experience with a few-hour tour of Istanbul Airports. Boarding tours are available both from Istanbul Airport and Sabiha Gökçen Airport. Let us know your flight information by filling out the contact form, whether you have a 7 – 8–hour short-term stay at Istanbul Airports or a 10 - 12-hour long-term stay and overnight stay. We will get back to you with the best accommodation tour ideas and multiple options that fit your flight schedule; or book one of the most popular private or shared accommodation tours and events instantly without any effort.
Overnight Layover Tour
Istanbul night layover tour is one of the best options for travelers who come to Istanbul in the afternoon or late in the evening and want to see the main attractions of Istanbul with some leisure activities during an overnight stay in Istanbul. If you have a decessment time of 7 hours or more between two flights, it is possible to experience Istanbul at night.
A professional guide will accompany you on this walking night tour and it will be completely customized to your liking. Dec Galata Bridge, you will watch the fishermen on the Galata Bridge as the sun goes down, and you will go on an intercontinental trip with the city lights on the ferry. Kadikoy is a paradise for gourmets. You can taste interesting dishes or you may want to sit down to a proper dinner to explore Turkish Cuisine in depth; Take the ferry back to the European Side of Istanbul and see the Bosphorus Bridge decorated with colorful lights; continue walking along Istiklal Street as you walk towards the Galata Tower; take the public tram to the old town to visit the famous attractions; Blue Mosque, Hagia Sophia and Roman Hippodrome. If time permits, you can pamper yourself with a Turkish Bath before returning to the airport. After the tour is over, you will be transferred back by a private minibus and dropped off at the international departure gate.
1/2 day Layover Tour
Experience İstanbul in 1-2 or 3 days with an official tour guide. Take advantage of the flexibility of a private tour to customize your own pace and spend plenty of time stopping by sites that attract you more. You can set the route before the tour or even customize it even more with your guide during the tour.
You will be picked up at Istanbul Airport (Istanbul's new airport) and directed to explore the important points of Istanbul.
In addition to visiting the most beautiful and iconic monuments, you will have the opportunity to get an idea of the daily life of Istanbul by seeing some aspects of the city that tourists normally miss.
On an unforgettable day you will learn a lot about the history, culture and traditions of ancient and modern Istanbul. The tour program will be specially prepared to suit your specific needs and wishes. Everything you want, we will do our best to make it happen for you.